This page is not available in the language you have selected:

Reverting back to german. You can choose a different language by selecting one of the not grayed out flags from above.
Or you can use the
Google translator
to get a translation in the language you have selected.
Can you help translating this page into a different language? Please contact me using the information given on the
contact page
.

Einer der (angeblich seltenen) Multivans in friesengrün – der Farbe, die sich einfach nicht so fotografieren lässt wie sie in der Realität aussieht...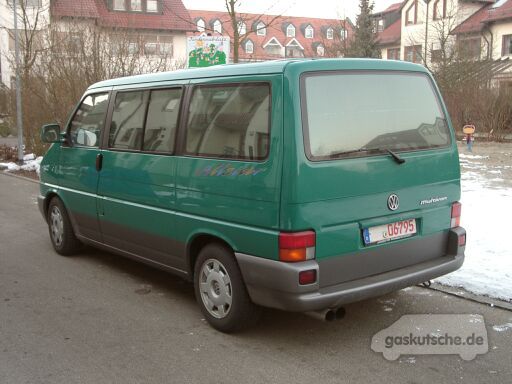 Das Bild ist vom Tage seiner Abholung, daher auch noch das rote Kennzeichen am Heck. Gut zu erkennen ist der (in meinen Augen) einzige »dramatische« optische Makel: Die beiden angeschweißten »Ofenrohre« links unter dem Stoßfänger.